Focus on

your

employees' health & well-being
Leena AI provides a 360-degree view of employee health status and the tools to effectively stop one case from turning into 100s.
Employee Wellness Tracking: Monitor employee health and get alerted to any red flags immediately

Vaccine Management: Track employee vaccination status and plan rosters accordingly

Employee Readiness Surveys: Analyze readiness to return to the workplace and address safety concerns
Create a safer workplace for your people
Prevent, detect and address employee safety concerns proactively
Data-driven Action Planning
Identify employees exposed to high risk on the go. Address safety concerns to prevent forward infection spreads and shutdowns
Analytical Dashboards
Auto-track the health and vaccination status of each employee in real-time. Measure and analyze workforce immunity in a single view.
24/7 Employee Support
Gauge employees' mental and physical well-being. Support and stay connected with your people when they need you the most.
Employee-Self Assessment
Get end-to-end visibility into the health status of each employee. Identify ethnic groups and locations that might be at higher risk, thereby containing the spread of further infections.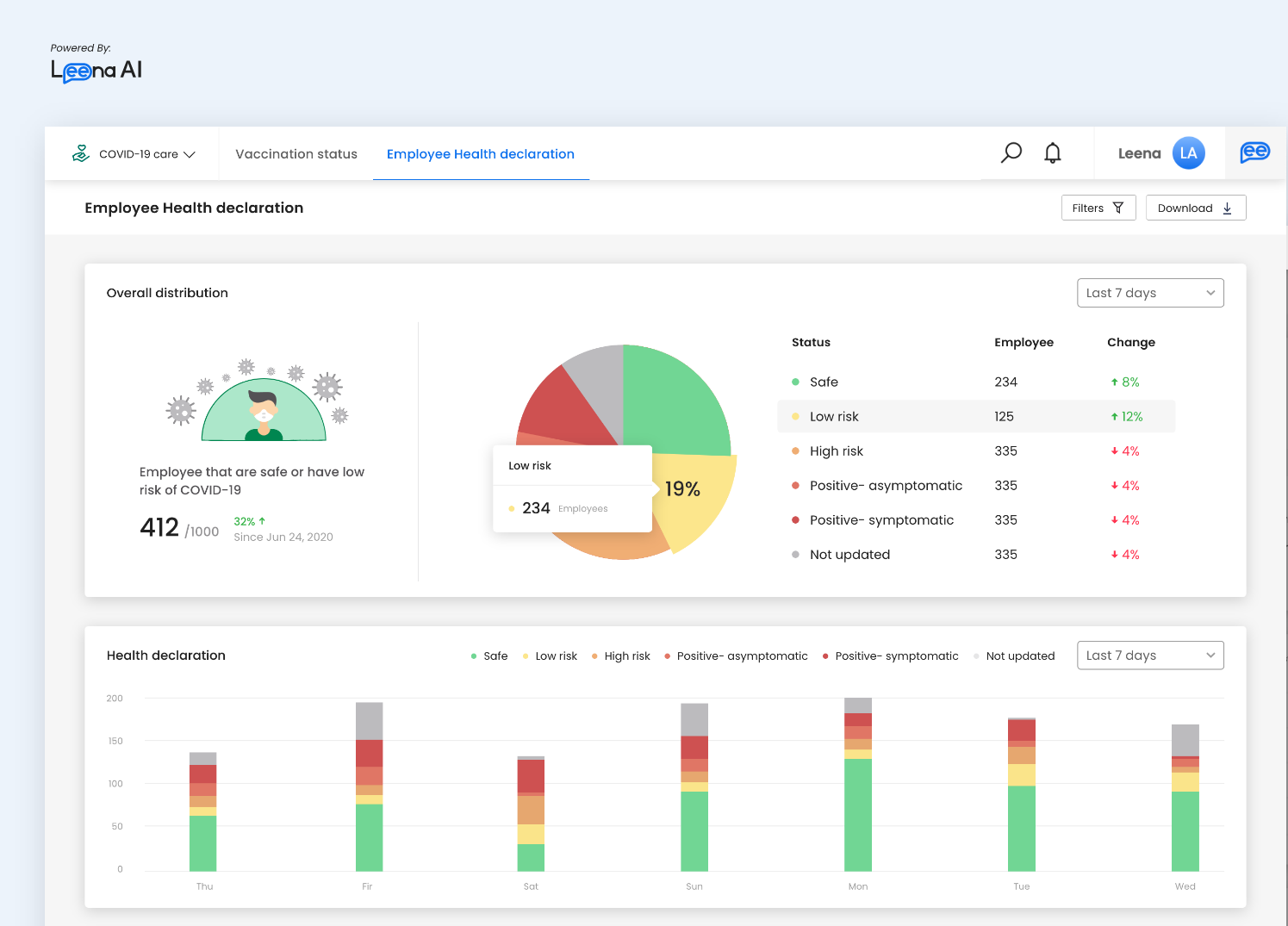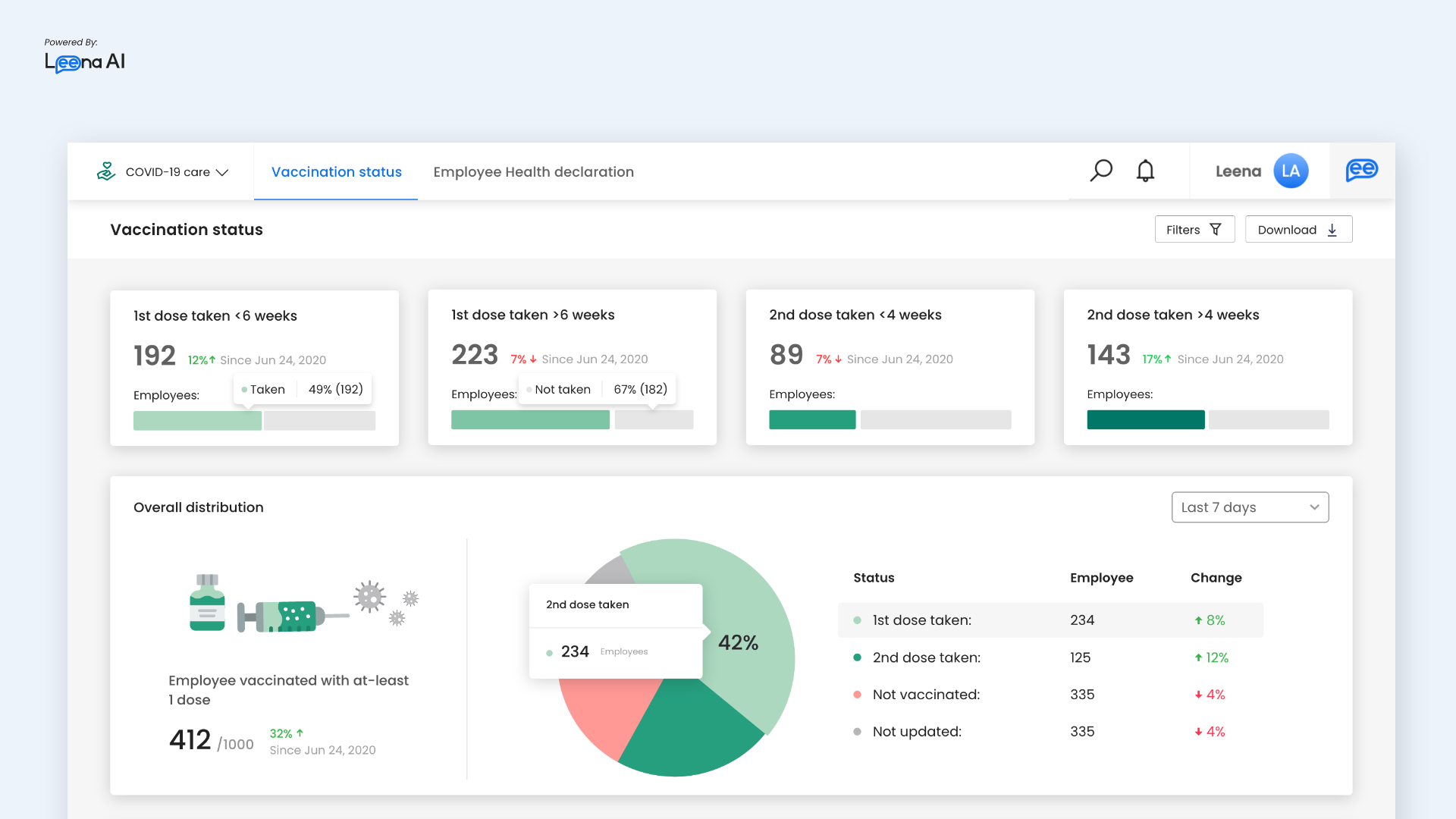 Vaccination Status Tracking
Monitor and measure the overall vaccination distribution in your organization. Address key challenges and increase workforce readiness through a successful vaccination rollout.
"With Leena AI, we're able to quickly identify those who have been potentially exposed to the virus and, in turn, those with whom they have been in contact. This helps us minimize the probability of an outbreak."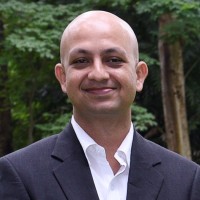 You're one step closer to building a safer workplace
Book your live demo right away